Altium Designer 23.3.1 Build 30 Crack & License Key Download
|
Altium Designer 23.3.1 Build 30 Patch & Serial Key {2023} Full Download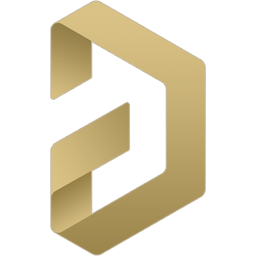 Altium Designer 23.3.1 Build 30 Crack makes it easy for engineers to connect with all aspects of the electronics design process. Over 35 years of innovation and development focused on a truly integrated design environment make it the most widely used PCB design solution.
Altium Designer 23.3.1 Build 30 Key Features:
Design reviews are essential for success. Capture design discussions via contextual comments in a web browser or Altium Designer Full Version to ensure comments are saved and processed efficiently.
Electronic Collaboration Use Case
Collaborate with other technicians, all over the world. With Git-based version control and visual distinction capabilities, you can ensure designers stay in sync at all times.
Customer Interaction Use Case
Keep your customers informed by sharing photos of designs or works in progress, accessible in a web browser, from anywhere, on any device.
Manufacturer Collaboration Use Case
Release your manufacturing and assembly data with confidence and allow your manufacturing partners to view and comment on your production data right in the browser.
MCAD Collaboration Use Cases
Stay in sync with your fellow engineers with two-way, file-less collaboration using native integrations with SOLIDWORKS, Creo, and Inventor.
Software Collaboration Use Case
Debugging the hardware does require design access. Embedded software engineers can now find, select, and cross-search schematics, layouts, and 3D in the browser.
Remote work is no longer the exception, but the norm. Whether you are at home, with a customer, at the airport, or anywhere in the world, working remotely has never been easier.
Anonymous Sharing Use Case
Discover the ultimate freedom with the ability to anonymously share photos of your creations with anyone in the world using a simple link. All they need is browser access, no registration is required.
Want to show off your creations on your blog? Integrate your designs onto your site with just a few lines of code, delivering an immersive and fully interactive design experience to your users like no other.
Unified interface
Altium Designer 23.3.1 Build 30 Patch was designed from the ground up as a powerful single-application electronic development environment containing all the advanced design tools you will need to complete your design projects.
Altium Designer 23.3.1 Build 30 Keygen provides flexible and powerful global editing tools. Make changes to all or some components at once. The versatile selection tool lets you quickly find, filter, and edit the components you need.
Altium Designer 23.3.1 Build 30 License Key allows you to easily create multichannel and hierarchical designs. Simplify a complex design into something visually pleasing and easy to follow.
Schematic-driven design rules
The design begins with a schematic, which is why Altium Designer 23.3.1 Build 30 Activator allows you to define high-tech interfaces and their boundaries from the schematic editor.
Hierarchical and multichannel design
Simplify complex or multichannel designs into manageable logical sections with the Altium Designer Hierarchy Design tool.
Design the highest quality PCB layouts in no time with Altium Designer's advanced routing engine that includes several powerful routing options such as walk, push, hug and push, ignore obstacles, push and push, and differential pairs.
The Layer Stack Manager has been completely updated and reworked, including impedance calculations, material libraries, and more.
View and interact with your designs in real 3D with Altium Designer's advanced 3D engine
Manage multiple variations of your designs without having to create separate projects or versions of your designs.
Real-time bill of materials management
ActiveBOM lets you automate by providing parts information such as availability and pricing from specific suppliers, so there are never any surprises.
In-person place and migrate electronic components that meet design, availability, and cost requirements with global parametric vendor searches.
Take the challenge of ensuring the shape and fit of multiple boards in one blanket.
Automatic project release
Altium Designer 23.3.1 Build 30 Serial Key provides a controlled and automated design release process that ensures your documentation is simple, complete, and well-communicated.
Professional PCB Documentation with Draftsman
Draftsman's enhanced features make creating your PCB fabrication and assembly drawings even easier.
Reusable output configuration
Generate and drop your complete design in a simple and easily communicable package with reusable batch output in Altium Designer.
You may also like: Advanced Installer Architect + Crack
What's new in Altium Designer 23.3.1 Build 30?
(Released on 16-03-2023)
Schematic:
The IEEE Symbol "Open Emitter Pull-up" was incorrectly labeled. It has now been changed to "Open Emitter Pull Down".
When using the new Variant Manager, changes to parameter values and names were not retained.
In some cases, the EOleException "Specified argument was out of the range of valid values. Parameter name: Unhandled value for TUnit: eDXP" would be encountered.
While open, the ActiveBOM document will now refresh automatically when any related Workspace Library components are modified and saved back to the connected Workspace.
The cross reference information for a port would suddenly jump to the wrong side when directly moving the port from one wire to another.
PCB:
In a specific case when copy-pasting a component that is part of a union, saving and opening the target PCB would result in an Access Violation being encountered.
When generating Gerber/Gerber X2 output, regions of copper were being removed from footprints when the "Merge regions and pads inside Footprint" option was enabled.
In some cases, an Access Violation would be encountered when working with comments on the 2D PCB and having the 'Hide pins on design' control enabled (on the Comments and Tasks panel).
In some cases, exporting a PCB to STEP would result in some models not being visible.
For a specific design, DRC was incorrectly flagging an 'Un-Routed Net Constraint' violation for a hatched polygon that genuinely had a connection to a pad.
In some cases, dragging a track would result in a silent crash/termination of Altium Designer.
For a specific design and preferences, an Access Violation (in module ADVPCB.DLL) would be encountered after attempting to drag a track.
Using and configuring the "Enable Fonts Replacement" feature in the Preview dialog did not result in the Stroke fonts being substituted with TT fonts in printed material.
False clearance violations were being returned for primitives placed on overlapping board regions in Advanced Rigid-Flex mode.
When exporting a board containing STEP models to Parasolid format (as a single part), some solids were incorrectly changed to surfaces.
SMD Round Rectangular, Chamfered Rectangular, and Custom Shaped pads placed on Solder or Paste layers were not included in generated Gerber, GerberX2, and ODB++ outputs.
In some cases when viewing the PCB in 3D, double-clicking on a comment entry in the Comments and Tasks panel would result in an Access Violation.
In some cases, an Access Violation would occur when interactively routing using the 'Any Angle' corner style and 'Push Obstacles' mode.
Multi-board:
When removing the 'System: Connector' parameter from a child project's PCB connector, the multi-board schematic was not recognizing that removal and synchronizing correctly.
Draftsman:
For a specific document, an invalid Board Section View led to a "System.NullReferenceException" error is encountered.
For a specific document, an invalid Transmission Line Table led to the error "EOleException: Index was outside the bounds of the array" is encountered.
Harness Design:
In the Wiring List table object (on a Draftsman document), the 'Gauge' parameter was incorrectly labeled 'Guage'.
When removing a connection point, the two bundle sections on either side are now merged into a single bundle.
In the Layout Drawing when adding objects to a Connection Point, the label on the Properties panel (and associated dialog) is now 'Assigned Objects' instead of 'Connectors'.
When placing bundles on the Layout Drawing, 'Any Angle' is now the default placement mode when first opening the document, followed by the last style used during the current session.
The Layout Drawing now supports the Connective Graph feature, to be able to see which connectors are connected.
The UI for defining multiple views of the physical model for a harness component on the Layout Drawing has been further enhanced.
Added the possibility to freely move multiple physical views for a harness component, on the Layout Drawing, independently of one another.
When importing from a multi-board schematic into the Wiring Diagram, not all same-named nets were being imported.
Added Copy and Paste functionality to the Crimps tab of the Properties panel (with a harness component selected on the Wiring Diagram or Layout Drawing).
When assigning objects to connection points you can now see if they are already assigned elsewhere. A warning is also given when attempting to assign an object that is already assigned.
The correct UniqueIDs of crimps/associated parts are now shown in the BOM.
In Draftsman, scaling functionality is now available as part of the properties for the Wiring Diagram View and Layout Drawing View objects.
Platform:
In some cases, an Access Violation in module "X2.EXE" would be encountered when attempting to move panels between multiple monitors and with Altium Designer split into multiple windows.
When opening a file using the File » Open command, the "All files (*.*)" entry is now always at the bottom of the list in the Choose Documents to Open dialog.
From this release, Altera/Lattice/Xilinx/Simulation folders and Miscellaneous IntLibs are no longer part of a default installation. Updating will remove these from the \Library folder.
In some cases, a crash report contained only a single line in the thread call stack.
Added support for native image batch removal, making it quicker to uninstall Altium Designer when multiple instances are installed on the same computer.
The error "System.ArgumentNullException: Value cannot be null. Parameter name: binding" would sometimes be encountered when selecting text in a Draftsman document.
Data Management:
In some cases, exporting components from a Workspace Library to an Integrated Library would result in missing parts or missing symbol/footprint models.
When deleting a Project, BOM, or Output Job template through the Explorer panel, the template would still be listed for use in areas of the UI where the template could be chosen.
The Library Importer was not able to import libraries containing components with linked simulation models (*mdl, *ckt).
It was not possible to set up a local VCS repository to use the SVN + SSH protocol.
A project would be marked as 'modified' when preparing the data for release using the Project Releaser.
With Part Choices Revision Control enabled for the connected Workspace, it is now possible to create/edit part choices for multiple selected components in the Components panel.
Workspace-side project parameters are now supported in Draftsman documents and BOM reports.
In some cases when working with managed components, the following error would be encountered: "System.ServiceModel.FaultException: Access denied! User login required for this service".
In a specific case, the error "Invalid URI: The hostname could not be parsed" was encountered when accessing the File menu (Alt+F).
In the applicable areas of the UI for managing Part Choices, the menu entry "Create/Edit PCL" has been renamed "Create/Edit Part Choices".
With Part Choices Revision Control enabled for the connected Workspace, it is no longer possible to change the ranking for a part choice directly from the Explorer panel.
With Part Choices Revision Control enabled for the connected Workspace, the comparison of part choices (when comparing component revisions) has been enhanced.
In a specific case, the member projects of a saved Project Group (*.DsnWrk) were not visible when that Project Group was closed and reopened.
When batch editing components, changes to part choices would be lost after release if at least one component had a part choice assigned from a custom supplier (local parts database).
When direct editing a Layer Stack item in a Workspace, the document would appear incorrectly in the Free Documents section of the Projects panel after saving.
The 'Welcome to Workspace Library' screen no longer appears in the Components panel when actively working with managed components, including navigation from Web Viewer.
A progress bar has been added when releasing a project and publishing it to Teamcenter EDA PLM (using a Workflow process).
When attempting to clone an open Workspace project for which shared access has subsequently been removed, an empty error dialog would be encountered.
It was not possible to remove auto-generated parameter entries from the Parameter Import Options region of the Data Management – Parts Providers preferences page.
In the Library Importer UI, the entry for 'Decibel' was incorrectly spelled 'Dicebel'.
For a specific local PCB project, a catastrophic failure was encountered when attempting to make the project available online (to the connected Workspace).
Import/Export:
In some cases, attempting to import an Xpedition design would result in a "File not found" error being encountered.
When importing an Xpedition Library footprint, the pad size was overlapping the region (custom pad) on the top layer.
After exporting a PCB containing custom pad shapes to HyperLynx format, the resulting *.hyp file could not be opened in HyperLynx.
For a specific DXF file, the AutoCAD Importer would throw a message that modification was not permitted with the current license and that changes were being rolled back.
Simulation:
Added support for PSpice Programmable Logic Arrays and digital models that use global nodes ($D_HI, $D_LO, $D_X).
Added support for variable passives (resistor, capacitor, inductor).
Changing the Integration Method (in the Advanced Analysis Settings dialog) did not affect the simulation.
Screenshots:
System Requirements:
Operating System: Windows 7/8/10
RAM: 2 GB (4 GB recommended)
Hard Disk Space: 200 MB or more
Altium Designer 23.3.1 Build 30 Crack & Keygen Full Free Download from the links given below:
Download Now / Mirror (Size: 3.0Gb)